The development process of HIPAA compliance for mobile apps is different from building other apps. A mobile application is essential for digital maturity and it is high time that the healthcare and medical entities have digital maturity. 
Developing a HIPAA compliance for mobile apps also ensures accessibility to users.  Now, Why is HIPAA compliance for mobile apps so important?
Developing a HIPAA complaint app is essential as medical data costs 12 times more than that of credit card data. And to protect and prevent various frauds, it is vital that all healthcare apps must follow HIPAA compliance for mobile apps.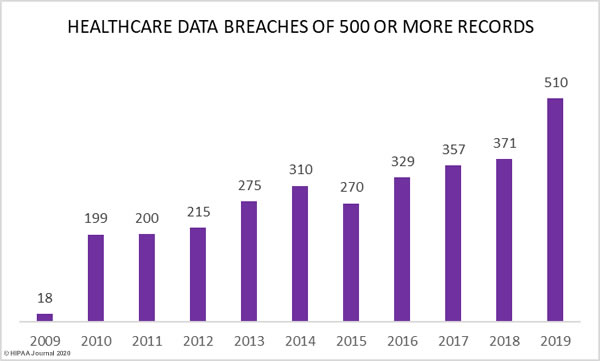 What is HIPAA?
HIPAA compliance for mobile apps makes sure that there are no anomalies when storing and handling the medical data of the patients on any platform, especially a software platform. 
As per this compliance, it is also mandatory that the platform shares billing and healthcare insurance information for patients. 
One of the most important reasons as to why HIPAA compliance for mobile apps is inevitable is to ensure insurance coverage and maintenance. Furthermore, HIPAA also caters to the taxation provisions in medical expenses.
So, if you are you thinking of building a healthcare app, make sure it is HIPAA compliant.
Factors That Decide If Your Apps Must Be HIPAA Compliant
When assessing an application if it needs to be HIPAA compliant or not, there are three criteria to consider. 
Entity
Whenever an application is used by a covered entity like a healthcare insurance provider, physician, or hospital, the app must be HIPAA compliant. 
As an example – If you are building an application that aids doctor-patient interaction, HIPAA compliance for mobile apps become mandatory since both the parties are covered entities. 
However, if an application is only helping individuals follow a schedule in terms of medicine consumption or consultation, the app doesn't have to be HIPAA compliant because then there are no covered entities involved. 
Talking of entities, the Privacy Rule is important. According to this rule, there are majorly two types of organizations that are subjected to the HIPAA law compliance:
Business Entities
Business entities are the ones who are responsible for collecting, processing, transmitting and storing PH1 owing to the covered entities
Covered Entities
Covered entities are essentially healthcare providers and healthcare organizations that perform financial transactions and administrative responsibilities online like electronic billing and fund transfers. 
Data
HIPAA compliance for mobile apps is majorly focussed on protecting health information. Any medical information that can be used to identify a person is referred to as data.
PHI essentially consists of two parts. First, personally identifiable information and secondly, medical data. It is only when these two are interlinked or personally identifiable information is linked with the medical data, the information is called PHI.
So essentially, whenever information is stored or shared in an application, they must be HIPAA compliant. This is also applicable in terms of a third party server. 
Software Security
The final factor which decides if your app needs to be HIPAA compliant or not is based on the technology used and it consists of several standards applied for the safety and control access of the electronically protected health information (ePHI) like integrity and audits.
Why is HIPAA Compliance For Mobile Apps Important?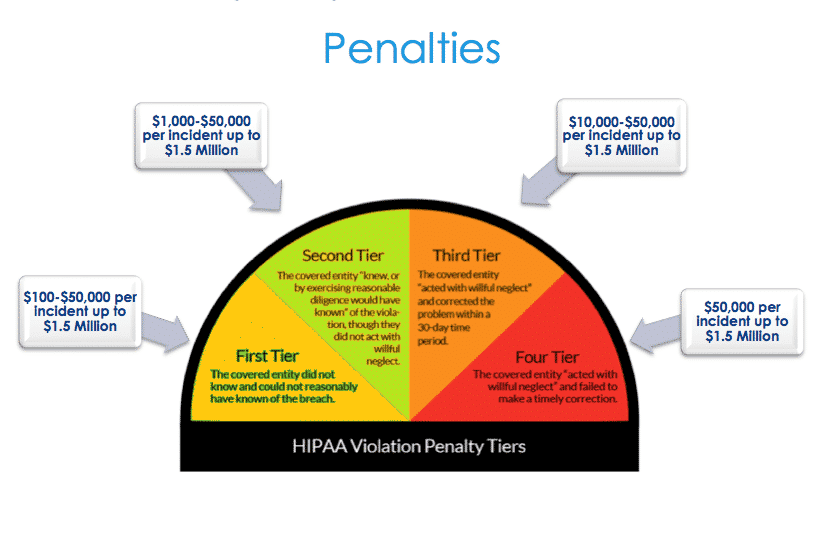 HIPAA is an act brought into the picture in order to help healthcare institutions as well as patients. Here's why HIPAA is important for both parties.
For Patients
Action
Without the patient's consent, the entities cannot share any information.
Description
According to the HIPAA compliance for mobile apps, it is only the healthcare professionals who can share medical information with the other stakeholders. 
It is only these healthcare professionals, who are covered under PHI who can access such data. This ensures confidentiality and privacy.
Action
The patient's data cannot be shared by billing professionals or prescription vendors.
Description
It is the responsibility of the concerned entities to safeguard the medical data of the patients. This means, no other individual, including billing and prescription vendors, can share such data.
Action
In case of a breach, the onus of notifying the patients is with the entities.
Description
It is very important that the developers build the healthcare app to ensure HIPAA compliance for mobile apps and that the app must have the highest level of security. 
As per the HIPAA act, patients are entitled to access copies of their medical history, which facilitates a smooth flow of data sharing between healthcare institutions. 
For Hospitals 
Action
Makes storing and maintaining data easy for the hospitals
Description
HIPAA compliance for mobile apps is essential for EHR App Development and for building a Hospital CRM software.
Action
Improved standard of storing data
Description
With HIPAA in place, all the healthcare organizations follow a similar protocol of storing and saving information because of which, the scope or errors reduces.
Features of a HIPAA Compliant Application
User Identification
Like other apps, simply allowing users to log into a HIPAA compliant app using an email is not the best way to go about it. Consider using a pin or a password to log into the app. 
Using a smart key or biometrics is also a good idea and something developers must consider when they start building a HIPAA compliant app.
Access When Emergency
In case of an emergency, essential services may face disruptions. Having said that, access to data must be possible regardless of the circumstances. Developers at the time of building a HIPAA compliant app must consider a way around this.
This isn't a HIPAA requirement but then this for sure is an essential healthcare app feature.
Encryption
Like we mentioned before, Medical data is expensive to keep it safe, and secure is extremely important to avoid misuse and fraud. Data sharing via email isn't permissible in a HIPAA compliant app as emails aren't encrypted. 
Regardless of where the data is stored, Data encryption is an important feature that the app development team must keep into consideration.
How to make an App HIPAA Compliant?
Expert Advice
As it is, building a mobile app is a tricky and complex process. Moreover, with the restrictions put forth by the HIPAA compliance for mobile apps, you would certainly require expert consultation
Make sure you take advice from the best and experienced healthcare app developers.  These experts are the best people to help you assess and audit your current HIPAA compliance for mobile app preparedness. 
The best way to go about building an intuitive HIPAA compliant healthcare app is by outsourcing your development to the best in the industry.
Getting To Know More About Patient Data
A healthcare institution is bound to have a lot of medical data. All that data can be stored, shared, maintained, and transmitted through an app.
You must identify and understand what information comes under the PHI. When you partner with an expert HIPAA app development team, they help you do that. Making sure that the database is designed safely and securely is primary in such app development.
App Development
The entire app development process must follow the HIPAA compliance for mobile app development guidelines. Further, the tech stack that you would be best for the app development depends solely on your requirements and the complexity of the mobile app. 
Healthcare apps are generally composed of several or many elements and reactive technologies are the best fit to build these apps in a scalable way. Reactive technologies also make a great fit for HIPAA compliance for mobile apps. 
The initial app development process is similar to any other app development – understanding the requirements followed by creating a prototype and finalizing the design.

Once the development is complete, make sure that the app undergoes a testing phase. Testing is an important part of HIPAA app development as security is of immense importance for such an app.

Make sure that the developers of the app pay enough attention to the app architecture along with ensuring government requirements for the Healthcare app.
Final Thoughts
Complying with the HIPAA rules is extremely important when building a healthcare app. The fines for bypassing HIPAA compliance for mobile apps rules and regulations are huge. They can go from $1000 to $1.5 million annually based on the breech size.
Building a HIPAA compliant application is easier done than said and several factors play into consideration when building a HIPAA compliant app. With HIPAA compliance for mobile apps, getting and storing information is an essential aspect.
Looking for a trusted partner to build HIPAA compliant mobile healthcare apps? Why not test our capabilities? Let's discuss it over a coffee. Good Luck!