Today, being discoverable over the world of the internet is of utmost importance for any and every business. Here are some innovative and latest web design trends 2022 that will help you achieve that. It's no rocket science to understand that an active online presence begins with a well-designed and optimized website in order to grab, engage, and sell.
"There are three responses to a piece of design – yes, no, and WOW! Wow is the one to aim for." – Milton Glaser
Do you know – 75% of the users judge the credibility of a website on its design?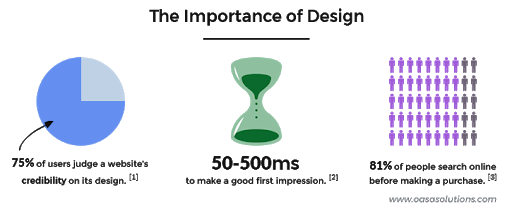 I am certain that you want to deliver an exciting experience for businesses looking to generate more leads and clients, right? To achieve the same, it is vital to keep up with the most innovative web-design trends. Revamping your existing website might be a good idea!
We have curated a list of the most innovative web design 2022 trends for you to implement over your next project! Let's explore them together!
1. Colours and Gradients
It is a well-known fact that colors are a fundamental part of web design trends 2022. According to research carried out by the University of Loyola, Color shoots up brand recognition by up to 80 percent. Amazing isn't it?
 For a while now, monotone and soft tones have been popular web design trends 2022. However, now, users are looking for high contrast vibrant colors with sky-high saturation levels.
 Reasons –
Increased readability.

More visually appealing, ensuring users spend more time on your site.

The longer the user stays on your site, the more likely they would convert.
Ever since Instagram and Apple began using gradients in their branding, color gradients have become an integral part of web design trends 2022.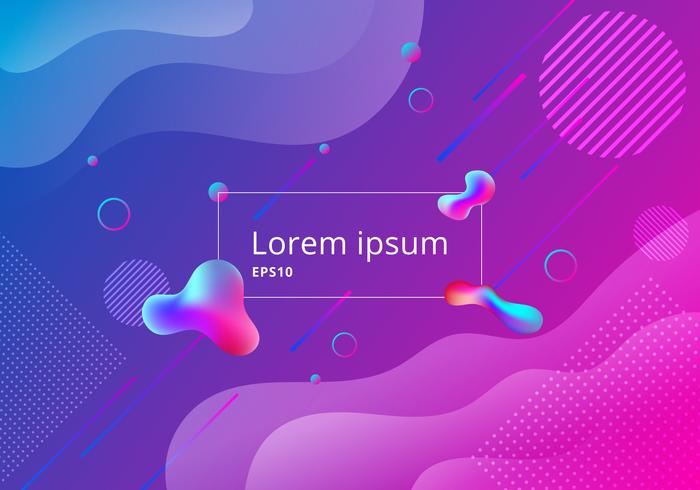 2. More Serifs/Typography
It has been quite some time since brands have been making use of serifs for print and sans for the screen. Yet, web designers are now heading back to basics. They are continuously shifting from modern fonts to softer and fundamental old-school typographies.
Modern Serifs is one of the best web design 2022 trends, primarily because screens today have better resolutions across devices. Once upon a time, Sans Serifs were considered to be the most viable/readable font.
However, now, with high definition and high-resolution screens in the picture, making use of Serifs on the website is no longer a problem.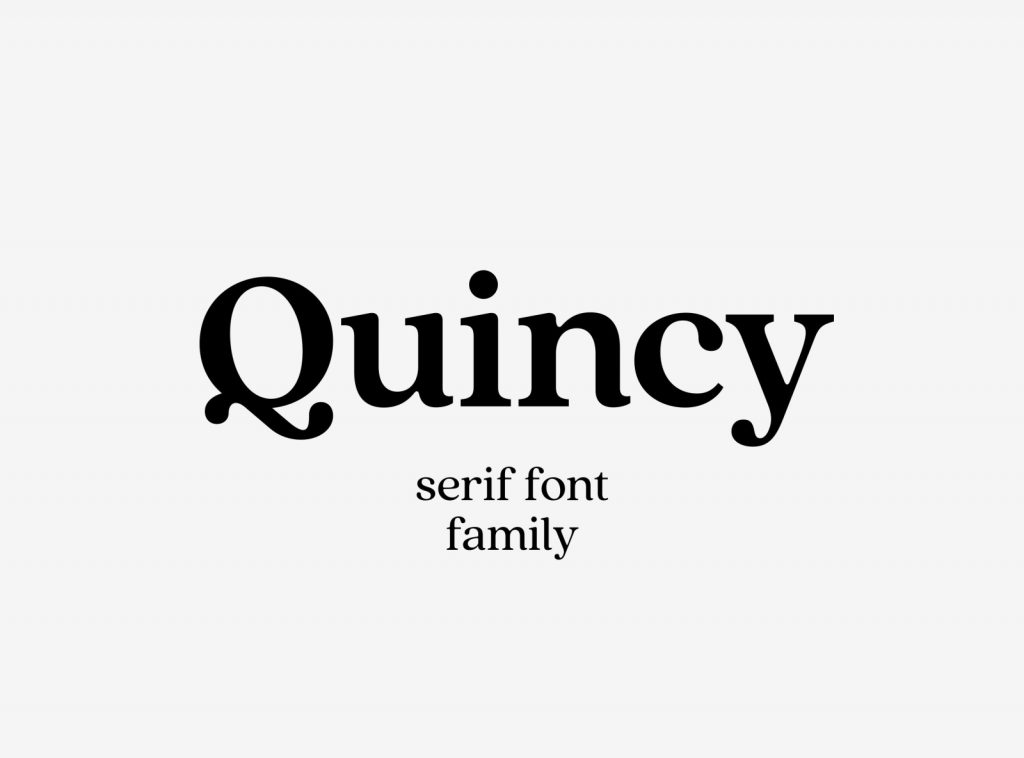 3. Micro Interactions
Micro Interactions are one of the best web design trends and are fascinating! Primarily, they are tiny animated interactions created to surprise users through exceptional visual effects with the intention of compelling users to take any action on the site.
A lot of experts second to Micro Interaction playing a crucial role in enhancing the usability of a site while driving user engagement.
Micro Interactions aren't new to designers. They have been around for a while now. However, in 2022, they are being reinvented like never before. 
Historically, the use of Micro Interactions was limited to clickable elements on the website, like icons and buttons. Still, now, they are also being used in scrolling animations, chimes, hover effects, etc. which is successfully making sites smart and fun to engage with.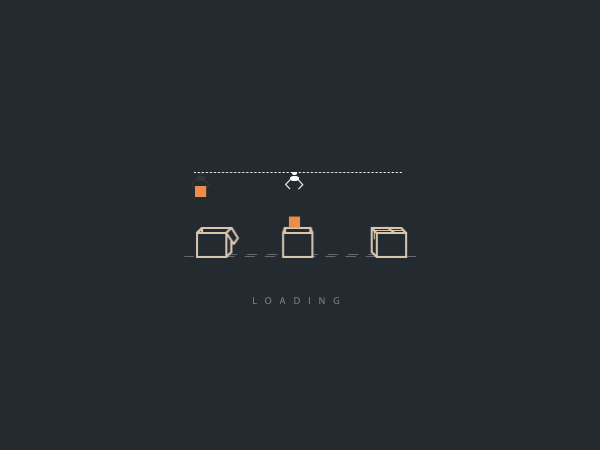 4. Interface with Voice-Command
Voice command interface is amongst the best web design trends that have been dominating the year 2022 so far primarily because users today are seeking simple and easy ways to gain access to content over the net.
The Voice command interface helps reduce the time and effort to interact. As an example, today, smart devices that facilitate voice recognition interfaces like Amazon Echo and Google Home enable you to get your hands on the content you want faster and more comfortably.
According to reports by Gartner, in 2022, 30 percent of web searches will be without using a screen, which makes the voice command interface an important trend for the year. Another leading firm, ComScore, predicts the number to be 50 percent and not 30. Interesting, don't you think?
Keeping the data in mind, it becomes vital for you to understand and be able to implement voice commands for searches. You will also need to understand how to prototype a voice interface with keywords and related actions.
Like the idea of voice command interfaces? Here's how to optimize your site for voice search!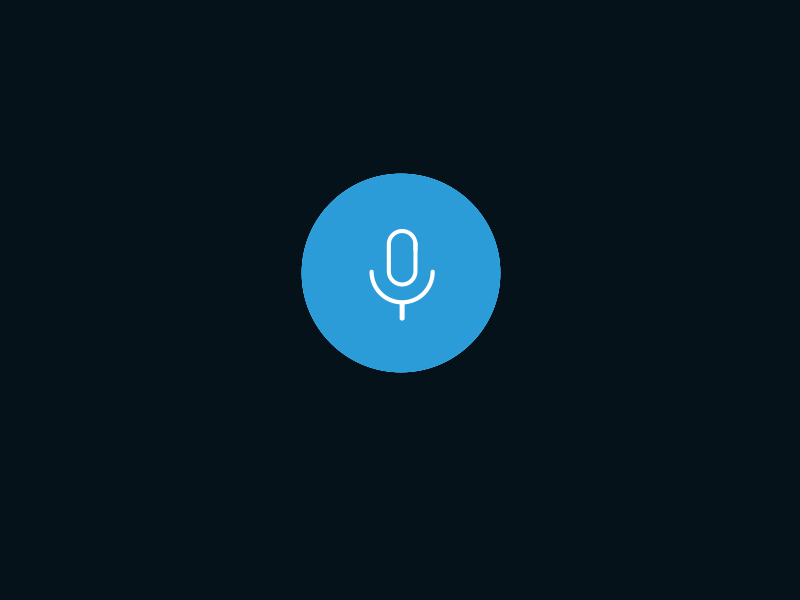 5. Illustrations & Custom Graphic Designs
According to stats, the visual effect of a custom-made illustration is about seven times more impactful on users as compared to any other stock photography, An illustration that uses bold colors speaks volumes and is more engaging than just an image.
Today, because of the point mentioned above, businesses and enterprises are looking to subsume modern illustrations within their websites as they want to make their web presence a lot more exciting and absorbing.
Benefits of Illustration and Custom Designs –
They are authentic and unique.

Custom graphic designs facilitate emotions easily through singular voices.

They make it easy for users to understand concepts and abstracts.

Illustrations make your brand more personal than corporate.
Are you looking to differentiate your website from others? Are you looking to differentiate your website from others? Using customized designs with illustrations and sketches is the best way to do it.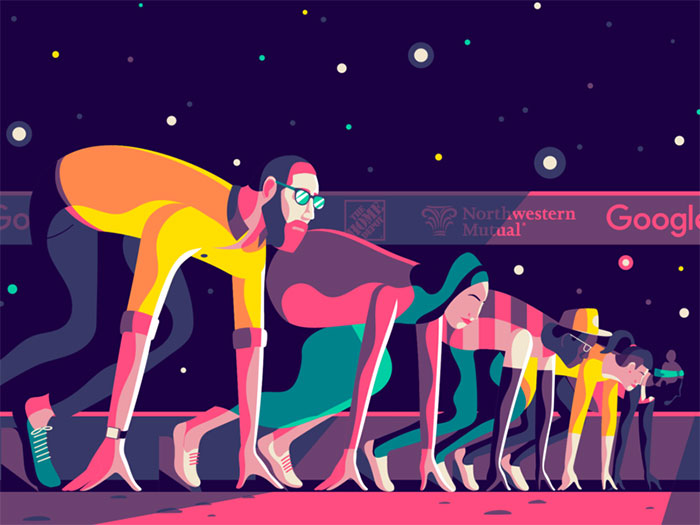 6. Thumb-Friendly Mobile Navigation
Today, with the technology evolving so rapidly, Responsive Web Design is not just a trend anymore. Over time, the use of small screens has witnessed a steady increase. It is the need of the hour to go beyond RWD to make websites mobile-friendly.
Since the times have changed, web design trends 2022 have begun revolving around creating thumb-friendly websites.
Users on a mobile device either use their right or the left thumb to interact with a mobile site because of this, placing your menu, buttons, and navigation bar in the thumb zone ends up becoming a great idea.
Note – A thumb zone is the most comfortable place on the mobile screen. It is the area where your thumb can easily reach while using a device.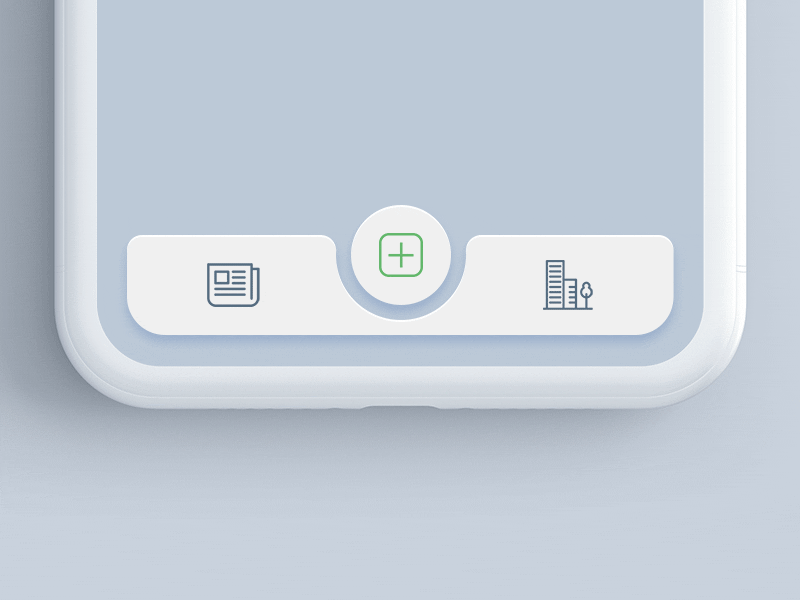 7. Design and Emotions
What do you consider your ultimate goal to be? In my opinion, that would be to build a real connection with your users, isn't it? That is exactly what design with emotion is all about! 
This decade has witnessed a quick growth in terms of websites that render out emotional appeal. Each and every element of the website design prompts the users to react.
Interestingly, some experts suggest that emotional connection can be divided into four subcategories. Let's see what they are!
Happy & Sad

Fear & Furious

Trust & Confused

Surprise and Anxiety
So then, in principle, the choice of text, colors, and illustrations should portray one of the emotions mentioned above in order to eliminate the risk of your website failing to engage and retain users.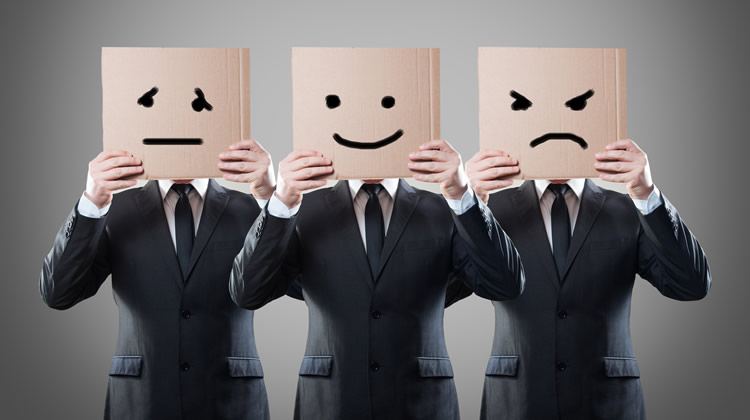 8. Real-Like Design Elements/Depth
The real-like design indicates Virtual Reality. I'm sure you must have guessed that! Although VR is still a long shot in terms of design, it is considered to be one of the best web design trends. Also, its influence on web design is visible and widely welcomed.
Today, web designers use a lot of depth in their designs along with handling several different design elements to bring out naturality to their projects. Doing this helps designers make their website look more appealing, realistic, and engaging.
Real-like designs include 3D elements, illustrations, shapes, and everything else that users might be able to identify with, virtually. 
The mixup of real-like 3D design elements and Flat interfaces is leading to the re-evolution of Flat Design, aka Deep Flat or 3D Flat Design.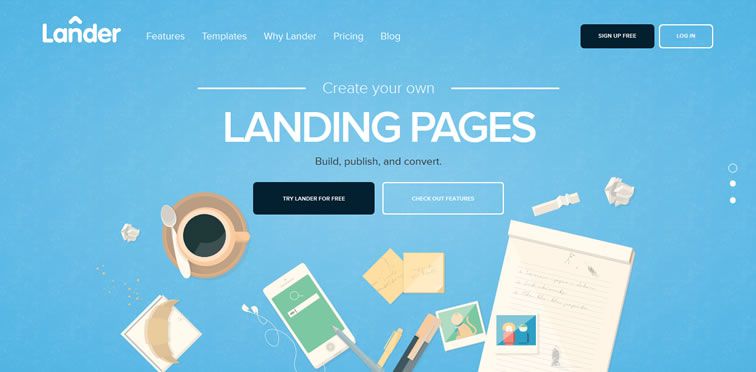 9. Line, Pattern and Symmetry Work 
One of the most fetching web design trends 2022 takeaway is addressing this trend of symmetry in line and pattern design. Much like what the name indicates, these websites are created with pattern, symmetry, and line designs in mind. They have thick or thin lines that form symmetrical geometric shapes. Most of these line designs give a very minimalistic look which also appears unfinished but these lines and symmetry give a sense of cleanliness. These thematic designs are mostly designed in a way that brings an association with high tech, architecture, abstract patterns, and real estate.
Wrapping Up
Now that you know about the latest web design trends 2022 that we spoke about in the blog may be familiar to you, but then some of them might be different and new. 
Before you finalize on a trend to use, make sure you remember the main aim of your website, which is to help users achieve their goals by building usable products. 
You must look into the pros and cons of each trend before executing it. Opt for the one that creates a better and more engaging user experience. Good Luck!