Voice search is one of the most fascinating tech inventions of this decade. What is voice search and how to optimize for voice search? It is primarily a digital assistant that answers everything you ask or search for anything over the internet. This phenomenal invention is labeled as speech recognition.
One of the biggest benefits of voice recognition technology is that it makes the internet and searches a lot more easy and natural.
By the end of this year, it is assumed that about half of all the search queries will be made via voice recognition. As of now, voice search queries amount up to 20 percent. Fancy right? Imagine the kind of convenience it will facilitate for you and me.
Google Assistant "Ok Google" and Apple's "Hey Siri" are the biggest examples of AI speech recognition systems that are majorly in use today.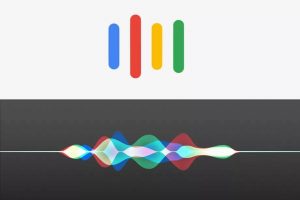 Voice recognition can be extremely beneficial for your business, especially if it's an online business. How? Well, as people continue to use these digital assistants more and more frequently, E-commerce companies are working towards capitalizing on it.
These online businesses today are trying to facilitate higher user friendliness to their next-gen customers.
How to Optimize for Voice Search? Are you looking to optimize site for voice search and integrate it to your eCommerce platforms? Great idea! Follow these simple tips to optimize your eCommerce platforms for Voice Search:
1. How to Optimize for Voice Search – Facilitate Shorter Loading Time
Website optimization is of utmost importance to any online business. When your website loads faster, you essentially ensure that your customers spend that extra time on your platform, as a result of which, you might bring in some business.
Development companies agree that the optimum loading time for a website should be no more than 3 seconds.
According to data, you might end up losing 7 percent of customer conversions if your website is not optimized and you don't want that to happen!
Wondering how to optimize website speed? Don't worry. We already have a carefully crafted guide for you in place.
Read: Website Speed Optimization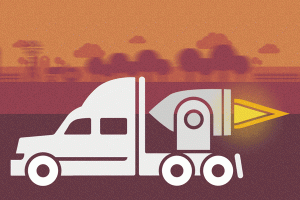 2. How to Optimize for Voice Search – Semantics-Keyword-Seo
One of the best things about AI-enabled digital assistants is that people like you and I tend to use a conversational tone when executing a voice search. It is completely natural and very unlike the typing styles.
As per the trends, when addressing a voice assistant, users gravitate towards using complete sentences while searching for answers over the internet.
Another way to optimize site for voice search is to endorse more and more product details while making sure that your web content is easy to read. Doing this will enable you to rank your business better in voice search results.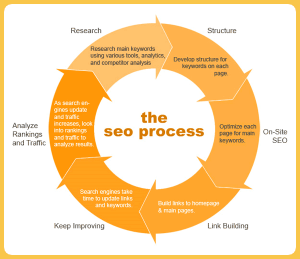 3. How to Optimize for Voice Search – Featured Snippets
According to stats, most of the queries that are answered by Siri and Google assistant were done using feature snippets.
What is a featured snippet?
A featured snippet is the topmost and the most relevant search result listed on Google, which essentially looks like an advertised content. Google claims to promote results that are easy and quick in terms of answers.
This in itself, along with improved SEO has the potential for eCommerce platforms to steal all the limelight.
4. How to Optimize for Voice Search – Improved Website Structure
Backend plays a huge role when it comes to helping you be on top of the search results. When you build a website for the web, every minute detail counts. An improved website structure can potentially keep you on top of the search results.
Not only does Google prefer websites with clearly defined web pages, but it could also increase your chances of getting on a featured snippet.
Web development companies today are making it easier for people to own perfectly optimized websites with the help of services like Magento development. They also do it to improve the structure of a website to facilitate better ranking in the search results of an online business.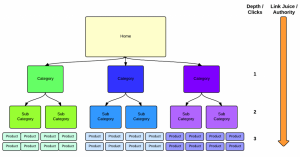 5. How to Optimize for Voice Search – Product Listing
In order to rank on top in Google's voice speech recognition, having your product listed (on Google Shopping) can be a plus point. By doing so, you potentially increase your chances of being discovered by your customers.
Are you a business selling products? It might be a great idea to pay head to this step in order to scale your business while you successfully optimize your website for voice recognition searches.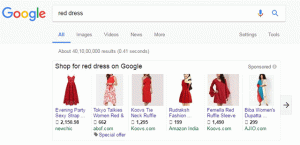 6. How to Optimize for Voice Search – Use of Social Media
The world today is on social media. Make the most of it. Once you successfully optimize site for voice search, make sure you let your followers know about it.
Being voice search compatible is great for business so let your potential customers know that you already are on top of the game and that they can begin voice searches using the keywords specific to your business.
Your social media handles need to be interesting. The posts you share should be engaging. Using social media to the fullest can also guide you through your keyword trends. That could be a great way to keep building your site around the chatter that your social media presence builds up.
When you have a clear idea of what people are looking for and what doesn't interest them, you will be in a better position to make concrete decisions for your online business.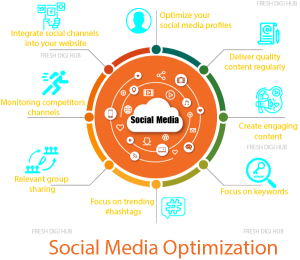 Wrapping Up
Voice searches operate on algorithms that keep changing from time to time. You need to make sure that you are informed and updated with all the latest developments. The best of the SEO strategies are an outcome of being informed. Informed, especially about the latest tech trends.
Now that you are aware of these fantastic tips and tricks, it's about time you begin with that web development project. Setting up an online business is indeed a daunting challenge but it is a lot more tricky to sustain its presence.
As an online business looking to boost sales and building a wider presence, it is crucial that you stay informed of all the latest tech trends and developments regularly. Good Luck!