According to a report by Harvard Business Review, the on-demand economy is worth a whopping $57.6 Billion and the industry attracts more than 22.4 million consumers every year.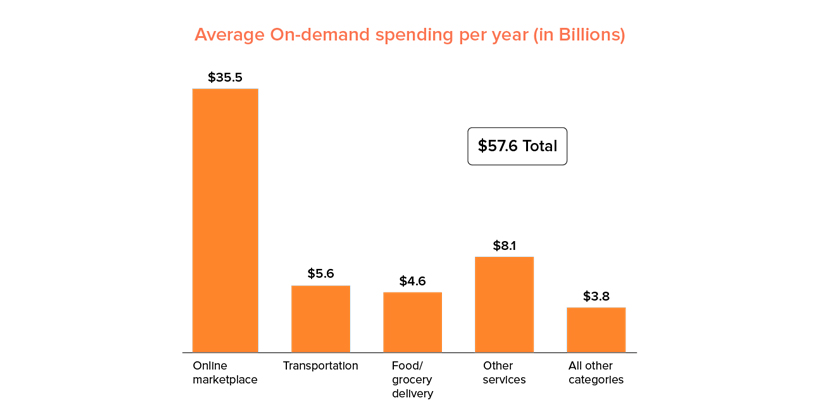 What do we want? We want everything. And when do we want it? We want it now!
In 2020, Whether you need your daily groceries or you need to book a cab – with the event of on-demand app services, getting what we want "RIGHT NOW" is a reality that we all can relate to. No wonder this is the best time to get into action!
With approximately 2.6 billion smartphone users carrying their devices in hand for close to 22 hours/day – An on-demand service is the next logical move for startups!
Having said that – How do you know if your idea is correct for the on-demand app? And even if it is, what next?
Here are some things to consider for building a successful on-demand app. 
Your Solution?
There is no point in building an on-demand application if it isn't providing a solution to a problem. In other words, a problem is a must for an on-demand solution. It is imperative to understand that customers today are looking out for convenience at a reasonable price. 
Innovation is and will continue to be paramount for any business to make it big. The idea doesn't need to be fresh but as I said, it needs to be innovative in one way or another to sell. Remember, you are not the only one out there!
There are plenty of similar services in the market but all on-demand businesses innovate and come up with something new, exciting, and appealing to be marketed successfully.
An Example – Initially, it was Netflix that dominated the movie and TV streaming app space. They captured the market as they were the first to take their service mainstream at an affordable price. 
Later, Hulu entered the market with a similar on-demand business model. Hulu went one step further by marketing more TV networks than Netflix which caught the attention of users who wanted to spend more time watching TV shows rather than movies.
Hulu, with a minor tweak in its model, went on to become super popular and has led to the rise of several money-making on-demand apps. Netflix may be the prime choice for one customer and the other could prefer Hulu.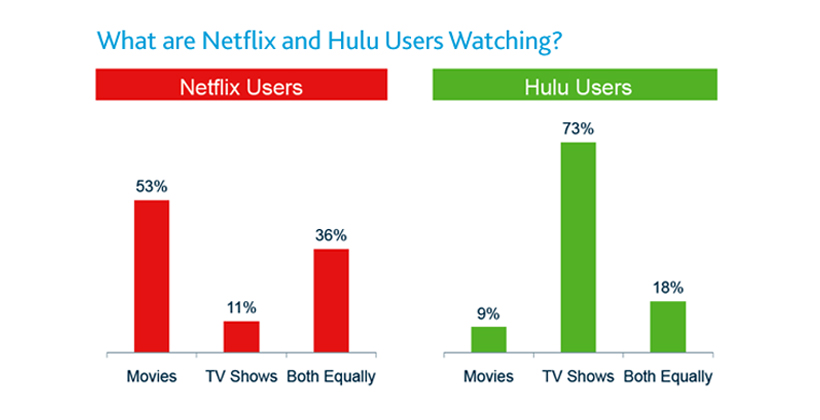 Again, the primary question remains – what is it that your on-demand app offers differently so that it can be marketed successfully?
Your Market?
"If you want to score a goal, you have to hit the target." – Fabio Capello
Every on-demand service app is bound to have a group of people who would use the on-demand services more than the others. Targeting your audience is the key to running a successful on-demand business. 
An Example – Bambino is a very popular babysitting on-demand job app that targets a particular section of the market – New parents and offers them an on-demand babysitting service with just a few clicks. The app enables parents to choose the babysitter from the ones available in close vicinity.
With the target on focus and user-friendly UI, the app has managed to gain immense popularity within the category.
Getting into a specific on-demand app business is vital to cornering a market. The example where we spoke of Netflix and Hulu also shows that Hulu successfully targeted a smaller and a lot more specific audience for its on-demand app.
App Reach Amplification?
An amazing app without any reach is as good as "non-existent."
Accessibility is the most important factor to consider when making an on-demand application. It is essentially the most vital USP of an on-demand app.  The entire thought behind building and growing an on-demand application is to streamline a process making it more convenient for users. 
An Example – The very popular food delivery app "Uber Eats" uses GPS to locate the nearest delivery person available to get the food delivered quickly. They successfully deliver the order on record times primarily because they've streamlined locating the nearest delivery executive. 
The on-demand app further uses a GPS tracking system and shares the live location of the food ordered in real-time tracking.
To successfully grow your on-demand app business, it is vital to streamline processes. Your customers should feel that it was extremely easy to use your on-demand service app – which is key to running the on-demand business smoothly.
Today, customers are looking to solve their problems in a completely hassle-free manner which makes it all the more important to keep the UI and tech easy.
Building A Relationship With Users?
A good relationship with customers can help you keep them forever! Focus on building relationships and the business would follow, especially when you run an on-demand app business. It is very important to give your customers an incentive to keep coming back.
But how?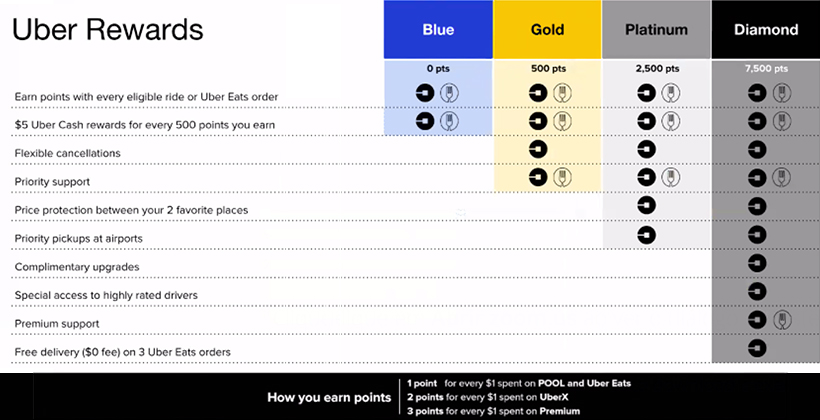 Loyalty Programs
There are plenty of retailers and on-demand app service providers who come up with loyalty programs for their users and customers. One simple and most common example to understand this is the scratch card system. 
In such a program, customers buy nine coffees and get the tenth one free! Entrepreneurs in the on-demand business follow similar programs and come with similar rewards – like offering coupons, discounts, and sometimes giveaways which essentially helps in customer retention and engagement.
A referral program is yet another fantastic method of marketing and at the same time, rewarding your loyal customers.
Customized Services
An on-demand app essentially serves a variety of groups and people. You can further split these groups and peoples into different categories based on location, demographics, and history of their orders. 
Catering to these groups with customized services is another great way to build relationships.
For Example – Swiggy is an on-demand service app that delivers food from restaurants to people's doorstep. But they also deliver fruits and vegetables from local vendors to accommodate a certain group of people other than their key audience to increase and expand their business!
How To Develop An On-Demand Service App
The on-demand app development phase – time to build something real! The on-demand app development phase can be tricky and even exasperating at times since a number of people would be working on your project. 
However, this in no way is a negative for you. People who would be working on your project would essentially be invested in your idea and would work towards creating the best product for you in the long run.
To start with, you must find the best and the right app developers for your on-demand project in order to build the best version of your product. 
Also, make sure you get all the inputs from all your stakeholders like the development team and the target users to build a product that sells.
Marketing An On-Demand App
Once you near the end of the on-demand app development phase, you will have to begin gathering an audience who would use your amazingly crafted on-demand app services.  Today, app advertising is much easier than it used to be a couple of years ago!
You need to begin with cornering your target audience on the internet using SEO, PPC, and SMM and start building your user community. 
Transparency & Trust
You need to earn the trust of your customers in order to successfully grow your on-demand business. It's the only way out. Gaining customer trust is paramount if you want them to use your on-demand service app.
How do you gain their trust? Being transparent is the only proven way. Make sure you let your users know what your policies are and how you run your business. As we enter the second decade of the 21st century, people are getting more and more concerned about privacy and data theft. 
Being transparent and letting the customers know how you would use their information is primary for many across the world and helps build a community of faith and responsibility.
Build An Online Presence
Let people find you on the internet! Building a community that would want to use your on-demand service app is one of the most vital aspects of growing your business. 
Consider interacting with your potential audience. I mean even the politicians do so why shouldn't you? List out the platforms where you know your potential audience is (Reddit, Facebook, Linkedin) and start engaging with them.
Also, when you have begun to make your community, consider rewarding your early adopters like offering them coupons. Communicating with your customers/target audience at the initial phase of your services plays an effective role in rebuilding the foundation for a successful and long-lasting community of support. 
Final Words
Do you have an on-demand app idea in mind? Well, now is the time to make the move. There are plenty of on-demand apps that are coming up with their services all the time. 
Stay focussed on user-centric experiences, be updated with the latest industry trends, choose the right development team, and there you go! You are all set to slay the market. 
RnF Technologies is a top-notch app and web development company with extensive experience in building on-demand applications. 
Check out our portfolio to view what we've worked on! And once you are ready to start the on-demand app development process, reach out to us!