Technology, with time, is transforming everything starting from how we wake up to how we live longer!
Among other technological advancements in various sectors, the healthcare industry is successfully using mobile devices to facilitate On-Demand Mobile Health Applications. 
In the year 2020, when the entire world is battling a pandemic, more and more individual healthcare providers and organizations are investing in healthcare app development equipped with all the essential features of a mobile health app, in order to improve the quality of services for their patients – while completely adhering to the social distancing norms.
Stats to Ponder On
The App stores have over 97,000 health and fitness applications available for download. 

52% of smartphone users gather health information on their smart devices.

15% of 18 to 29-year olds have health apps installed on their smartphones. 

8% of smartphone users (ages of 30 to 49) have medical app downloads.

40% of doctors believe that Mobile Health Apps can reduce the number of on-site clinical visits.

Over 25% of American physicians use mobile health apps.

93% of doctors say mobile apps can enhance the quality of patient health.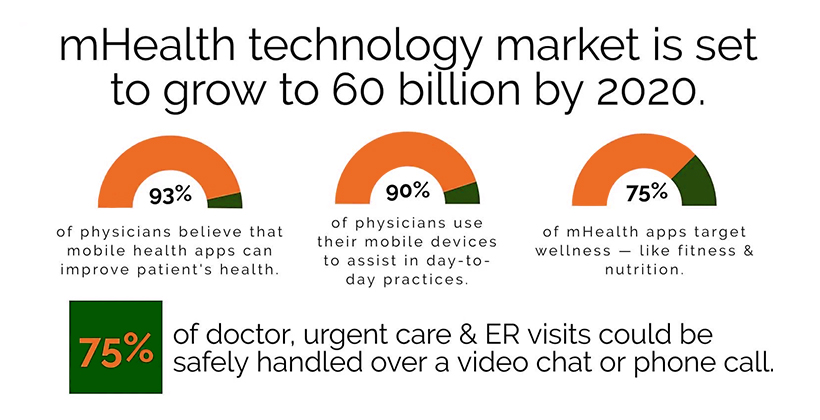 Mobile apps have successfully made their place in the healthcare industry and with that in mind, a lot of healthcare organizations today are working towards developing a mobile health app for their businesses. Having said that, it is vital that you mobile health app constitutes of all the essential features of a mobile health app in order to make it user friendly. 
Since mobile health apps are at booming, it is important to know what are the essential features of a mobile health app must-have.
Before you plunge into the development phases, it is imperative to consider who your target audience is. Is your app going to be merely a health and fitness application, or is it going to be integrated with medical service provider systems like EMRs? What essential features of a mobile health app are you going to integrate into your app?
To be certain that you do not miss out on any stages of mobile app development, you must be equipped with an end to end strategy which includes the complete task list beforehand (Starting from the idea to the final product.)
5 Essential Features Of A Mobile Health App!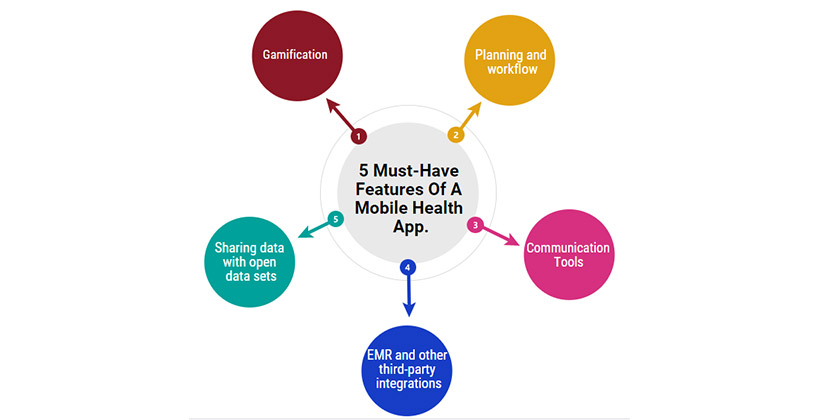 Gamification
Gamification is one of the 5 essential features of a mobile health app. To keep your users engaged with your app, it is vital to facilitate them with rewards, incentives, deals, and discounts. 
These rewards essentially encourage more participation and engagement leading to better user experience. Users tend to enjoy showcasing their knowledge and skills. 
Imagine you develop a gaming app but without a scoreboard – don't you think the game would lose its essence? Similarly, if your mobile health app doesn't engage your users, the entire appeal would go for a toss.
Gamification is an important aspect for a mobile app and it can be applied to everything from exercising to penning down walked distance to other metrics like blood pressure, heart rate, and oxygen. 
An app that is facilitated with a scoring system or a rewarding system encourages the app users to achieve their goals.
Example – Blue Shield California works towards making wellness engaging and fun using social media where the participants are rewarded with points, statuses, and badges to monitor their progress.
Planning And Workflow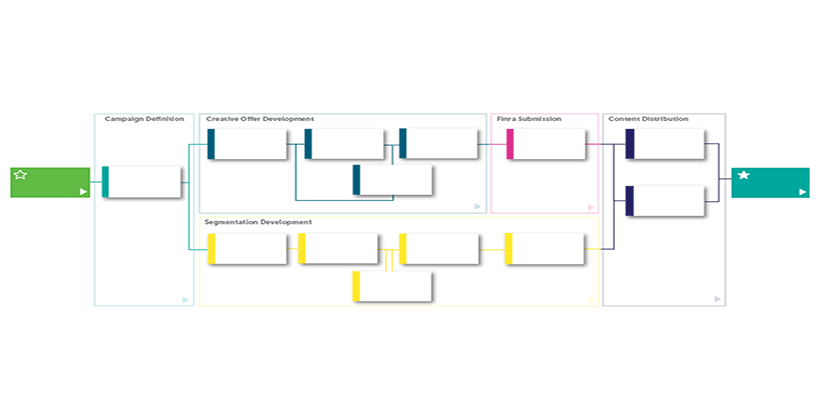 Planning And Workflow is also one of the 5 essential features of a mobile health app! For any sort of a health-related journey, planning and the workflow is a must. It is unquestionably one of the most crucial features of a mobile health app. 
This feature primarily enables users to build a timeline for themselves when using a mobile health app where they can monitor their fitness goals while recording their success over time in the form of data.
For instance, measuring your blood pressure is one part. But to be able to compare it with the previous days/month data is crucial to get an insight of your improvement.
Secure systems offer tools that are data-driven to collect health information that is then fed into the application.
Communication Tools
Communication tools are also one of the most valued features of a mobile health app. The merger of communication tools is again a crucial feature that must be considered when creating a healthcare application for your organization. Providing users with in-app messaging and calling features has become popular and inevitable.

Several mobile health and fitness apps also allow users to communicate, interact, and share healthcare tips on the app just like a social media platform.
A modern-day mobile health app must empower its users with features that would enable them to connect with medical service providers allowing them to schedule appointments, call a doctor, and even video stream in cases of emergency to avail telehealth services. 
If you feel all this is a little too much for your mobile health app, another great option is to use third-party integration for communication services.
EMR And Other Third-Party Integrations
Another very important feature of a mobile health app is that it must facilitate EMR and other third-party integrations. It's not a thumb rule to build all the features on your app, instead, you can always integrate your mobile app with an EMR system.
An engaging mobile health application connects with EMR systems based on the technologies which already exist. 
By doing so, your app can effectively communicate with a repository for health data using Apple Health and its HealthKit without any security breaches. This provides a toolset that allows you to select specific features that you'd like to use for your app via their API.
Sharing Data With Open Data Sets
Sharing data with open data sets is amongst essential features of a mobile health app. In an unprecedented time like the pandemic time, some mobile health applications make use of contact tracing features, which means that these apps require to use data that are essentially from a public resource offered by healthcare organizations.
APIs that are facilitated by mobile health apps that are designed to keep a check on the population's health are essentially large chunks of data that must be arranged and presented without any PII (Personally Identifiable Information), and it has to be HIPAA compliant.
Developers build extremely innovative applications based using a data strategy that allows the sharing of data adhering to HIPAA regulations. This is another extremely important features of a mobile health app that you must consider before you hire a developer to create your mobile health app.
Final Words
By now, I am pretty positive that you have a clear understanding of the 5 must-have features of a mobile health application. 
It is vital to make your mobile healthcare app highly engaging, extremely secure, supremely functional and embedded with all the essential features of a mobile health app, while they meet all the data compliance regulations in order to increase your app's user experience, engagement, and retention.
We at RnF Technologies recognize the challenges, obstacles, and rewards while developing mobile health applications. Our highly skilled and experienced developers allow us to create highly engaging and secure healthcare apps that meet all data compliance regulations.

Got a healthcare mobile app in mind? Why not test our skills?  We can help you build a mobile health app to reach a million downloads on the app store. Let's discuss it!