Thinking to create a mobile wallet app? Mobile transactions in the modern world give businesses the edge over competitors! We are all a part of the world where mobile devices have made an impeccable space for themselves in our lives. Can you disagree with that?
Today, creating a mobile wallet app is a lucrative idea because mobile wallets are a popular mode of payment not only for limited industries but almost for everything.
Whether it's your daily groceries, the food you order online, or at a gas station, the mobile transaction is the preferred method.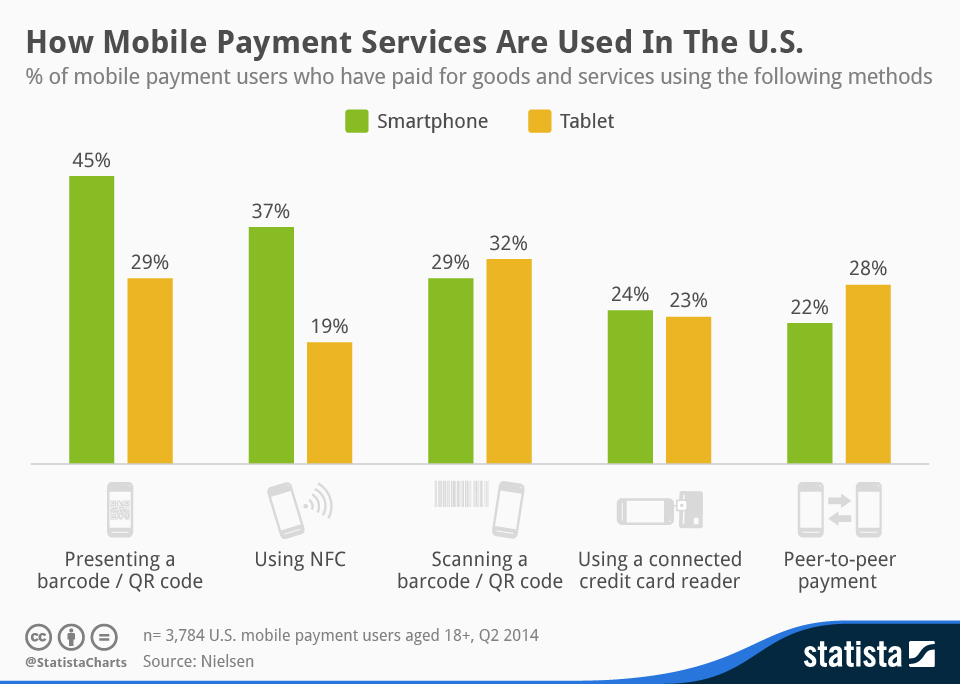 Source
What is a mobile wallet App?
A mobile wallet app is essentially a financial instrument that let's various businesses and individuals send and receive payments using smart devices, especially smartphones. 
The digital mobile wallet apps you create store multiple card details along with several digital currencies like bitcoin and membership cards of business or club, etc. 
Mobile wallets can also be called an eCommerce model-based wallet given the convenience and easy access to smartphones. 
Types of mobile wallet
Creating a mobile wallet app is a good idea but remember that mobile wallets are of various types. They differ from each other based on their payment process. 
The first of its kind makes use of a mobile service provider to transfer funds. When you create a mobile wallet app of this type, the users can receive and send money through the service providers. 
Moving on to creating a mobile wallet app of the second type, they facilitate the users with various vouchers and discounts through SMS and OTPs. 
Finally, the third category of mobile wallet app is essentially a kind of e-wallet application that facilitates mobile web payments. 
Over the past few years, e-wallet applications have successfully dominated the market, and are now amongst the most preferred payment methods across the world.
Why Should You Create A Mobile Wallet App?
Do you know that over 1.2 billion people have access to a bank account and can make payments? Another fact – there are over 5 billion mobile phone users across the globe. 
The data above shows that the number of people having access to mobile phones is more than the number of people owning a bank account. Considering that, creating a mobile wallet app can be a great idea, especially for startups, SMEs, and even large enterprises.
Creating a mobile wallet app has the potential to increase the customer base of companies. A mobile wallet app can turn the smartphone into a much smarter and interactive device making the world of online payment, vouchers, and coupons all the more rewarding for users.
Making payments, receiving and sending payments, etc using a mobile wallet is convenient and easy. Mobile wallets store details of the card and account which can be used again later with no need for a physical card.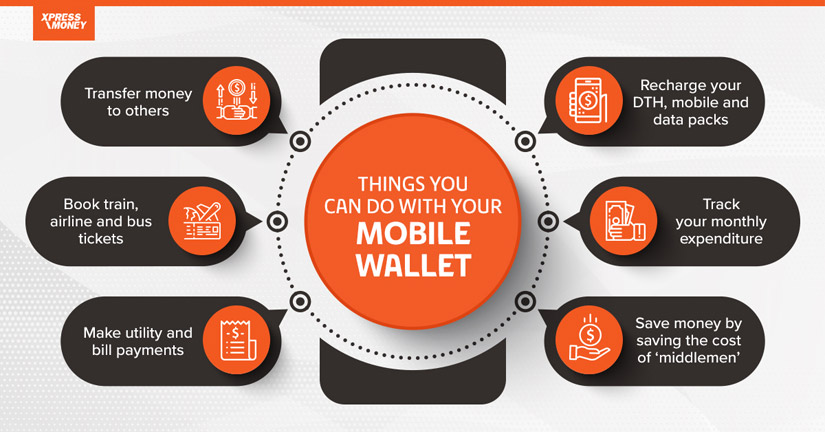 Here is a list of reasons why you should create a mobile wallet app!
Easy Accessibility
To begin with, using a mobile wallet is easy to use for everyday transactions. All the user needs to do is download the app, sign in using the ID and a password, get your KYC done and you are good to go.
With smart devices in the hands of almost everyone in the world, mobile wallets have become easily accessible, and using it is as simple as logging into your email or Facebook account. 
Easy To Load Funds
Adding money to these mobile wallets is easy and convenient. You can add funds to your mobile wallet through net banking, credit card, and debit cards.
Mobile wallets save and store your details securely that saves you the trouble of entering the details again and again for every transaction that you need to make, saving a lot of time for the users. 
Range of Uses
Mobile wallets serve various functions and industries ranging from simple mobile bill payment to booking your air tickets. Mobile wallets aren't limited to a sector, rather they are a one-stop solution for payments and transactions across industries.
The range and reach of mobile wallets in this world where smartphones are connecting people have gone far and wide. With mobile wallets, today, even international transactions are at the user's fingertips.
Bill Split
One of the most used features/advantages of a mobile wallet is that it allows users to split payments. Bill split equally divides a bill between users allowing them to pay their share easily and conveniently.
These wallets will automatically generate a link that you can send to people who owe you money.
Quick Money Transfer
Sending and receiving money with mobile wallets have become simple. The best part about it is that as of now, there is no extra charge levied for transferring money to anyone, anywhere, and anytime. 
Share of digital/mobile wallets in total u.s. e-commerce transaction volume – 41.8%.
Amalgamating mobile wallets for e-commerce apps has been a popular choice for eCommerce business owners for quite some time, however, money multi-utility mobile wallets have now become a need of the era. 
Must-Have Mobile Wallet App Features
Mobile Wallet in itself has become a booming industry and for mobile wallets to be a hit, it must be feature-rich. Here are some features that a mobile wallet app must-have.
Prepaid Order


Prepaid order adoption is a must-have feature in a mobile wallet essentially because the users want things to be easy and quick. Nobody wants to wait in a queue.

Real-Time Transaction Updates


Make sure that your mobile wallet facilitates a real-time and accurate history of transactions for the users to be updated and aware of their funds and transactions.

Accept Various Payment Forms


A mobile wallet can only target a mass audience if it accepts various payment forms. It is a good idea to accept and enable payments through credit cards, debit cards along with different cryptocurrencies.

Multi-Platform Support
Multi-platform support is a vital feature that your mobile wallet app must-have. This feature allows the app to work on all prominent mobile devices and platforms.
User Friendly UI
A user-friendly UI is crucial because the mobile wallet market is highly competitive and for your mobile wallet app to be accepted by users, it must be easy to use and aesthetically appealing.
Safety And Security
Security is the most important feature of a mobile wallet app. The users must be confident that their money is safe and protected when they use the app. Apart from that, data security is also important. Your mobile wallet app must offer industry-leading security.
How To Create A Mobile Wallet App?
To create a mobile wallet app that is a hit amongst the users, there are certain things that you need to keep in mind. 
Market Research
Regardless of the industry, any mobile app development process needs to be backed by research. It is important to know who your target audience is and what kind of features are they looking for in a mobile wallet app.

In the digital world, conducting market research is not farfetched. Conducting market research and analyzing the pros and cons of your competitor can give you an edge over others in the market, helping your mobile wallet app reach a million downloads. 
What's The Purpose Of Your Product?
When you create a mobile wallet app, it should solve a purpose and must have something that your competitors don't. It is vital to create a mobile wallet app in a manner that the audience wants to use your app. 
For this, contemplate the problem you want to solve with your mobile wallet app along with the services you will provide and who can use the application.
Make sure that your mobile wallet app is rewarding to the users, in terms of cashback, vouchers, and coupons to give your users a reason to come back to you. It is also a good idea to keep an app marketing plan ready beforehand.
Choose Wallet Type
First, decide what platform you want your mobile wallet app to be built, and then think about choosing the type of wallet you want to build. I have mentioned the types of wallets above for your reference.
User Interface
UI and UX are the primary elements vital to the success of any mobile app. Having said that, the UI of the mobile wallet app must reflect the purpose of the app.
Remember that your top priority is engagement, readability, and catchiness. The app screen hierarchy must be suitable and logical. Every swipe, touch, and click should be valuable and should make sense. Make sure the app is user-friendly and uncomplicated for the users.
Final Thoughts
The times have changed and gone are the days when people used to line in queues to pay bills. In the digitized world, convenience and ease of use is the only way ahead. 
Make sure that the mobile wallet app developers take care of security issues, offer various features like reward points, split the bill, syncing more than one bank details, etc.
RnF Technologies is one of the top mobile wallet development companies. Got a project in mind? Why not test our skills? We can help you build custom software and mobile app solutions for your business. Let's discuss it!