Happy 2017! Each year we like to take some time off to figure out the upcoming trends in web design & development. Not only does it give us a chance to research all the cool things other folks are doing, but it also gives us the opportunity to look through our own work and see what sort of patterns are emerging. We did a lot of cool work in 2016, but we want to stay ahead of the curve and make sure our work is always using the most modern and effective tactics. As we did previously, here is our take on where the world is moving!
Age Responsive Web Designs: Different age group of users react differently to a myriad of content, data and aesthetics. Vary your customers' experience throughout their perceived age through the use of META data for better customer connection.
Mobile-First Becomes Mobile-Only: Is there any point designing a desktop experience when the majority of your users access from a mobile device? Responsive Web Design will remain an essential skill, but the desktop experience need not be wildly different. Simplicity will lead to greater performance and a better user experience — but I doubt page weight will fall. Developing responsive web applications is soon to become the industry norm.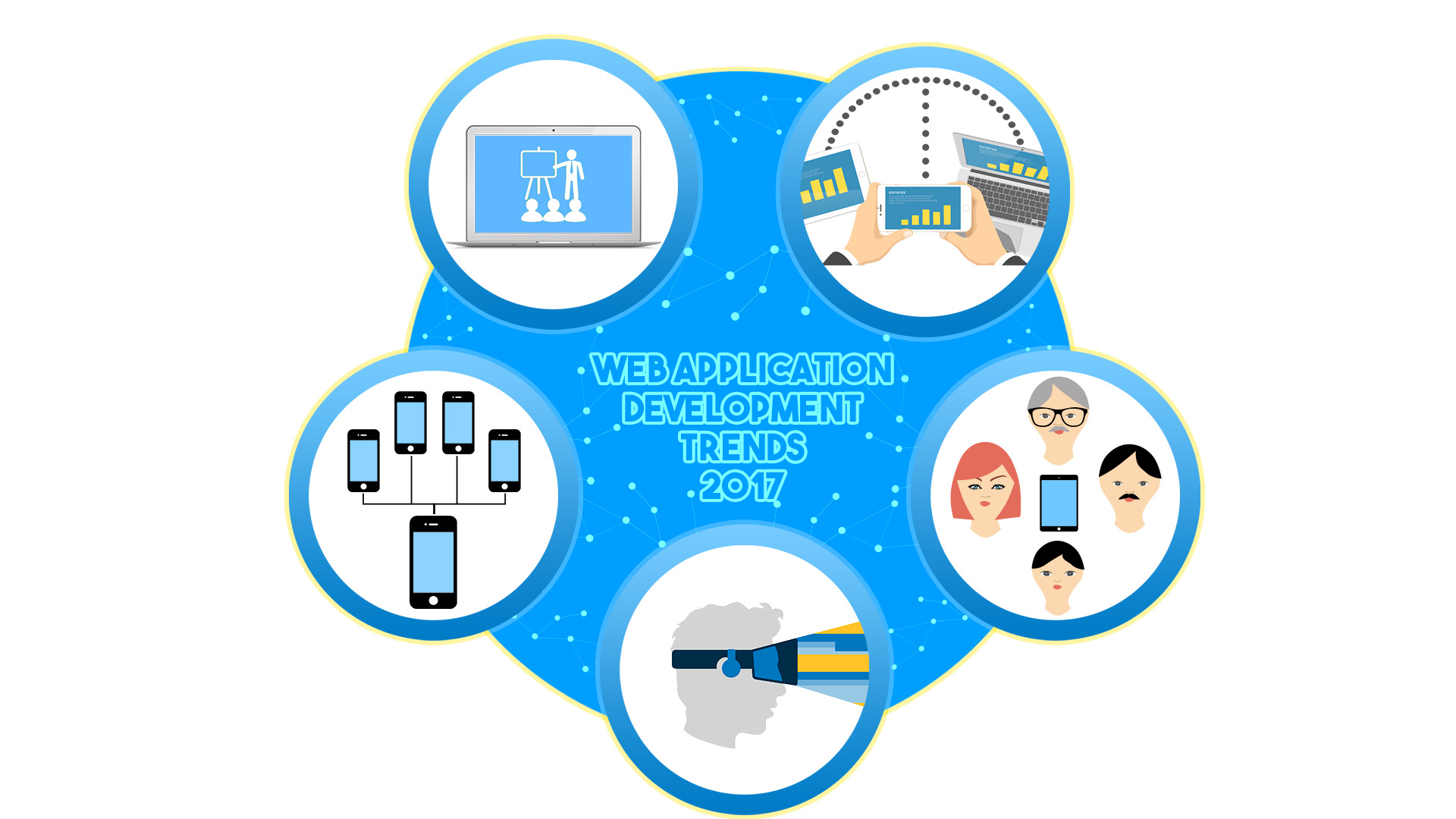 Virtual Reality Will Be A Niche Technology: Virtual Reality is a hot topic with the Oculus Rift, HTC Vine, Sony Playstation and numerous cardboard smartphone adapters vying for attention. WebVR is an experimental JavaScript API that provides access to these devices via a browser. VR is exciting, but it remains too impractical and immersive to become a daily experience. Some games will be transformed, but the gaming and — ahem — adult entertainment industries will be the primary adopters of VR technology. Few will strap on a headset to view virtual products on your website.
The Rise Of Progressive Web Apps (PWA): Progressive Web Apps can transform your site or application within a few hours to offer the benefits of both web and native apps:

Simple URL deployment, discovery and installation
Local & cloud based storage with synchronization
Offline functionality

It comes as no surprise then that even Apple is actively looking at PWA technology. Progressive web app development is certainly the future.

Real Time Persuader Videos: Gone are the days when brands used animated videos to persuade prospects to make an online sale. Today, they do it with real-time videos that feature real people either sharing their experiences with the product or giving a live demo. With real people having to vouch for their products, brands are actually making a quick connection and are making their way towards a sale, smoother.
Are these predictions correct? Do you foresee any certainty? It might take some time before we get our answers. However, one thing is for sure – mobile and web application development is set to take giant strides this year, potentially reinventing the app development scene the world over.