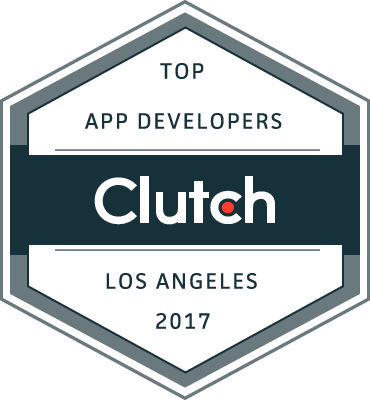 At RNF Technologies, we work hard to ideate, design, develop, and deliver solutions that are specific to the needs of each of our clients. Our experienced team focuses on delivering innovative and impressive solutions to all of our clients across all industries, from small businesses to large, corporate companies. We take pride in the success of our products, which is why we are excited to announce that we have been recognized as a Top Los Angeles App Development Company by Clutch, a ratings and review platform out of Washington, D.C., in their annual research.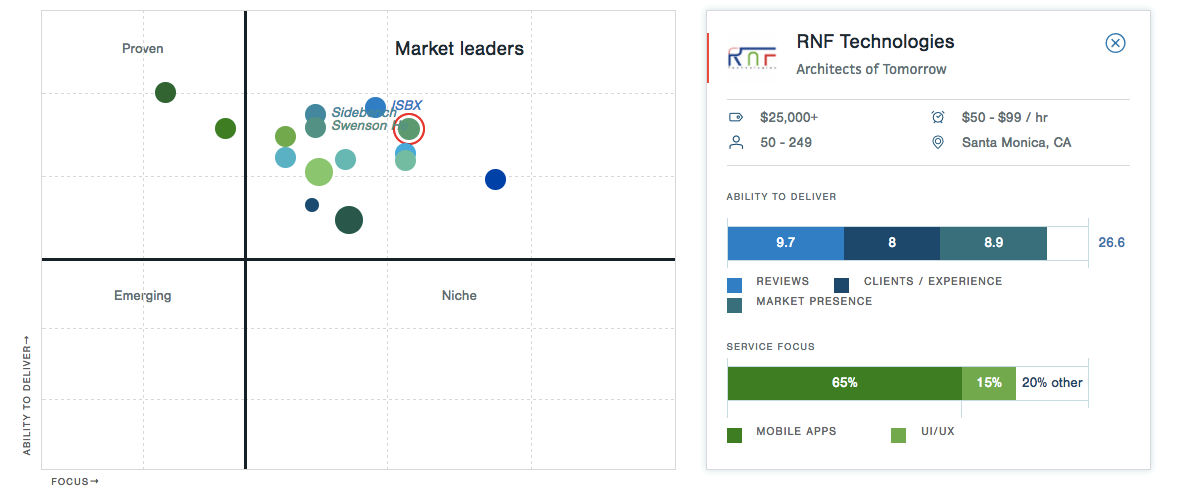 Clutch is a ratings and reviews firm covering development companies in LA and around the world. Their work examines thousands of companies based on their market presence, previous work, and proven ability to deliver excellence to their clients. Most importantly, the Clutch team speaks directly with clients to conduct reviews to hear first-hand how each firm performs.
We want to thank our clients for their help in continuing to provide positive reviews on Clutch. One of our most recent five-star reviews comes a products director at a mobile game development company. The reviewer provided the following praise regarding our partnership:
"Project management is one of the key strengths of RNF Technologies. They have a very experienced team, and their approach is more consultative and product-like, as opposed to a service delivery one where everything the client says is deemed out of scope. RNF is flexible in the way they work and allows room for scope iterations, which are very important for a game development company. … Their work ethic, flexibility, time management, and most importantly their knack for customer service [are most impressive]."

We are honoured to be featured among several top LA development companies, and look forward to being included again next year!