Hand-picking the best CRM system for business is more exasperating than ever. Today there are a number of tools out there, possibly hundreds of them, each with different functions and prices.
With so many options around the corner, the sales directors usually are under immense pressure –  as it's their core responsibility to pick the best CRM system for their business. 
One wrong decision can put the entire sales team on a stumbling block. Making the right choice is necessary and critical.
As a business owner/decision-maker, you understand what an asset a CRM is. When customers are happy and content, they would come back to purchase more products. Considering this, implementing the best CRM system becomes indispensable.
Example – CRM plays a pivotal role in Apple's growth strategy!
Have you used an Apple device? If you have, you would know that you need to register the device using an Apple ID. Now, this Apple ID is essentially an account that customers use in order to access various services that Apple offers like the App Store, Apple Music, etc.
These unique Apple IDs sync across devices saving favorites and preferences of the users. With the data in hand, Apple provides bespoke recommendations and suggestions to its users as per their liking.
This becomes extremely convenient for users. For Apple, it is a tool that facilitates insights into what their users like and further uses it for effortless targeted marketing.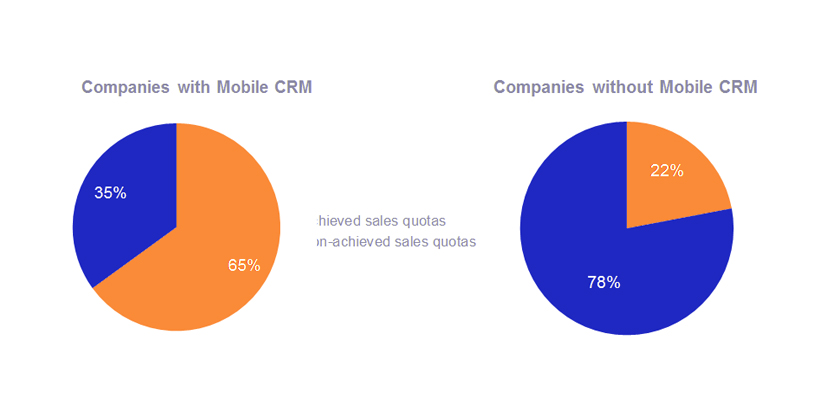 Custom CRM 
Having a constant flow of customers is a sign indicating that it's about time that you plan to integrate the best CRM system into your business process. You could either opt for a readily available software CRM or consider developing a custom CRM solution. 
A completely customized CRM software with all the features helps a business cover multiple customer touchpoints. Customized CRM solutions offer custom made functionalities to match your business needs
At RnF Technologies, we design, develop, and help you to implement a complete CRM platform that is tailored just for your business. Being pioneers in software development and custom relationship management app development, we follow the industry's best practices for development through our finest technology experts.
Reasons to Build a Custom CRM for your business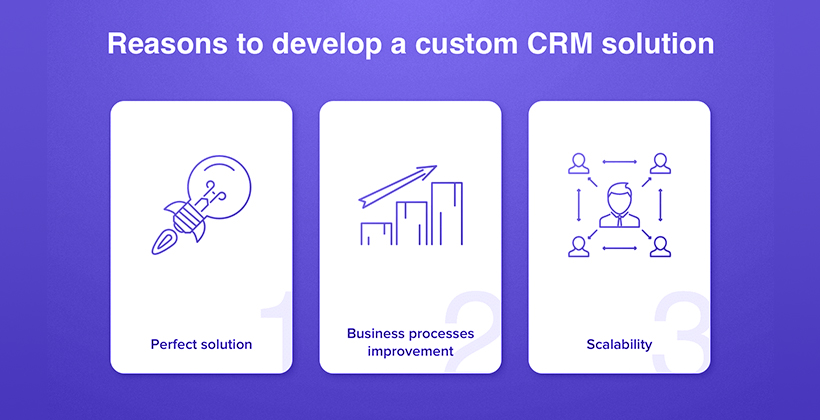 Exquisite compliance with company needs –

Even if you manage to stumble upon an inexpensive CRM for your business, you will still have to pay to customize it as per your business needs as it is practically impossible to predict which functions would be pivotal for a business.





On the other hand, building a custom CRM enables you to build a system that would fulfill all your business needs and requirements, making sure it satisfies all your obligations.

Business process improvement –

A custom made CRM built as per your business requirements has the potential to categorize all incoming correspondence by itself, track leads, control comments, and manage all other activities

.



A custom made CRM can easily assign statuses to various business units making sure there is a proper log available of all the details for the future.

With a custom made CRM, you can quicken up customer-specific operations while radically eliminating human risk, allowing you to establish a custom approach to every single customer to your business.
Scalability –

A ready-made CRM may work efficiently for small businesses with standard business activities but as and when your business begins to grow and there is an increase in your client's inflow, you would have to pay extra to scale up the CRM software.

If not pay extra, you would have to adapt to the off-the-shelf CRM. This is where custom CRMs take the lead. When you consider building your own custom CRM, you keep into consideration the future growth of your business. As a result, you won't need later to pay big money to get a needed level of scalability.
However, if opting for off-the-shelf CRM is what's best for your business, make sure you choose the right one! 
How to choose the right CRM for your Business?
# Identify Your Business Needs
Regardless of whether you are just starting to build your sales process or are on the verge of changing your CRM, the primary rumination should and must remain your immediate business requirements.
Of Course, more the feature, more alluring the CRM would be but then if your team isn't going to use those features, is it a good idea to pay for it?
Here are 3 essential features you need in your CRM to build the foundation of your sales process. 
Contact Management –

The CRM you choose must have a full-fledged management system in order to record your customer's data along with the ability to offer correct solutions to search filters, groups, and relevant documents

.
Pipeline Management –

Looking at the raw information in order to tell what your sales team would bring in a month is possible, but it isn't convenient. This is where pipeline management comes into the picture. This feature essentially provides a quick visualization of the sales funnel making forecasting easy and swift.

Analytics and Reporting –

As a sales director, you must understand how your team as a whole is performing. Also, how are they doing individually? The analytics and reporting feature helps identify who onboard needs a little more direction to forecast sales.
# Goal Specificity
Goal specificity is key! Getting all caught up with the advanced features of a CRM is easy and also alluring to an extent but what you need to understand is if you need those extra features unless your business needs it.
Ask yourself "Are these features going to help me and my sales team sell more and quicker?" Make it a point to narrow down your goals and then assess whether the corresponding feature of the CRM would help you achieve it.
# Involve Your Sales Team
At the end of the day, it is the sales director who makes the final call on a CRM. But they decide for the team, without really keeping the team in the loop, which in turn leads to more complexities.
Whenever you are working towards picking a CRM for your business, you must keep your sales team in the loop. Make a list of features they require to help them increase their efficiency and productivity.
Pairing their needs with the features and services of a CRM can bring about phenomenal results. Furthermore, this would help your team to adapt to the CRM quicker filling in all the gaps they come across.
# Research and Reviews
Reading reviews and conducting research are basic when it comes to purchasing a product or a service. 
When you are looking for CRMs and looking at their reviews, consider browsing through the sites below!
G2Crowd

– to see how others are using the tool

Capterra

– Reviews from other users

Best Vendor

– for a comprehensive breakdown of the service with additional comments from users.
Make use of these websites in order to get a better understanding of how the CRM you are considering is working for people using the same tool. 
# Contact Vendor
At this stage where you are looking to contact the vendor, you are essentially working towards rounding out your knowledge of the CRM and introspect how it is going to fill your business gaps. Here are some questions you must ask the vendor before finalizing your choice:
How would the CRM fit with my specific business requirements?

Are there any issues that you came across in your CRM? Potential fixes?

What other brands in the same space are using their CRM and how is their average result?
This is the time when you can get the inside track on what each tool can do.
Wrapping Up
All said and done; a CRM system has the potential to help you achieve remarkable improvement in efficiency, productivity, and growth in revenue. The most vital aspect is to assess your requirements and find a solution that will meet those requirements.
RnF Technologies is a custom software development company with vast and diverse experience in building Custom CRMs for businesses across industries. Are you a business looking to take your sales up? We can certainly help you. Contact us today!