An OTT platform is the modern way of delivering video content, news and services using high speed internet in order to provide convenience to the users at the tap of a button. 
OTT stands for "over-the-top" and it refers to the practice of streaming content to users straight away using the web. These apps undoubtedly represent the future of the entertainment industry – one that's already unfolding.
OTT apps are gradually dominating the entertainment industry. Why do we say that?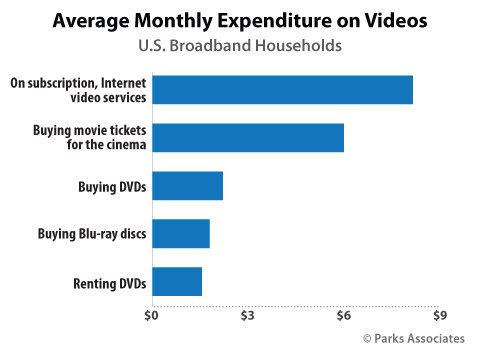 Why Are OTT Apps Gaining Popularity ?
As of today, over 50% of the North Americans have and maintain Netflix subscriptions. It is absolutely evident that consumers love OTT content. Here is a list of some compelling reasons as to why OTT is more appealing than other traditional alternatives.
Cost Effective 
OTT apps and services are considered to be a cost effective alternative to traditional alternatives like cable packages and DVD's. 
Think about it. The cost of an OTT subscription on an average ranges from $8 to $12 per month. Even if you watch just a couple of shows on the platform, the price is still reasonable. 
Good Quality Original Content
Today, OTT platforms are stepping up in the game and producing original and quality content which is exclusively available only on their platforms. So if somebody wants to watch Money Heist, they have to subscribe to Netflix. 
Work On Multiple Devices
For decades, watching something required a Television set. Today, with the OTT apps in place, viewing content over a range of devices has become easy and convenient. Whether you want to access a piece of content on a smartphone, tab or a laptop – OTT makes it possible.
6 Steps to Build OTT App
Select a Niche
OTT application is a general idea, and it is vital that you decide what niche you want to target when entering this industry. What kinds of content  or TV programs your mobile app or website will stream? 
Launching a successful OTT platform is only possible if you choose the right niche. eLearning, fitness and sports are amongst the most popular niches that continue to be in demand. 
Start to build the OTT platform only once you are certain of the niche in order to earn a good volume of paid subscribers.
Build Your Content Inventory
The soul of an OTT app lies in the content it streams.
When you decide to build OTT apps, it is crucial that you first know what content would you stream. Content being the foundation of an OTT app it is unwise to not build a content inventory that your OTT platform would stream once it's launched. 
Consider making a plan that includes numbers. How many or how regularly would you be posting content on the OTT app? 
Would you deliver content in parts like "seasons" or all of it at one go? Is your content going to be available for free or are you going to make it accessible to users on subscription? Move ahead only once you have decided everything. 
Choose The Right Business Model
In order to monetize your OTT platform, it is vital to choose the right business model. Starting to build an OTT platform only makes sense if it makes money for you, right? Having said that – here are some OTT business models to choose from.
Transactional Model
The OTT platform users can sign up for free using this model but they have to pay in order to access content. 
The transactional model is essentially a pay-per-view model. If your OTT platform is based on this model, the users will be allowed to view and download a piece of content. One of the most popular examples of this model is iTunes.
Subscription Model
The best examples of subscription OTT business models are Netflix, Amazon Prime and Huli. In this model, a particular type of video content is offered to users for a fixed amount of fee called the subscription fee.
Advertisement Model
Advertisements are one of the most profitable sources of income for OTT platforms. But in order to make money using this model, it is vital that your OTT platform has a huge viewership. 
Implementing this business model for your OTT platform in the right way can help you build a larger audience base along with generating revenue for your OTT business.
Hybrid Model
The Hybrid business model is again a very popular business model for an OTT platform. This is a combination of the other 3 business models we've spoken of above – in various patterns. 
Hybrid models are popular because it helps you make money from the content along with keeping the users satisfied.
When you build an OTT platform, there will be a segment of users who would want to access your videos free, some might want to gain unlimited access to your video library, and there would be another category of users who would like to just pay for the content they want to view. 
A Hybrid business model is perfect when you as an OTT owner want to target a wide range of audience.
Create your WebApp
After careful considerations, when you know which revenue model you want to move forward with, it's about time you build the first module of your OTT service i.e: your WebApp. 
Till today, the internet browsers are the main video streaming platforms with approx 39% of the users watching content on it. Building a OTT WebApp would allow you to
Rank on Search Engines

Accept Payments Easily

Establish Trust

Effective Query Management
The bottom line is when you build an intuitive OTT WebApp, it facilitates an overall easy and convenient user experience to your customers. It is always a good idea to build a OTT WebApp and then build a mobile app.
Get Your Mobile App Developed
Once everything is in place and you are aware of the business and technical requirements of build an OTT app, it's time you execute your plan and build an amazing OTT app that your users can access anywhere, anytime. 
Building an app is tricky and so it is vital that your OTT app is developed by top developers in the industry. Consider partnering with the top OTT app development company to build a product that is intuitive, user friendly and has a great interface.  
Important OTT App Features 
One of the primary things to keep in consideration when formulating a business plan is the features you want your OTT app to have. Most OTT app  features are common to all OTT platforms.
Here is a list of OTT platform features to consider:
Registration/Sign-in
Consider setting up a registration and a sing in to allow users to access the platform using email, phone number or social login.
Creating A User Profile
User profile is an essential OTT platform feature. A user profile is primarily a dashboard that enables users to navigate within the platform along with gaining significant insights. Enable multiple users to create multiple profiles.
A Good Interface And Experience
UI and UX are crucial aspects of an OTT platform. Make sure that you personalise the website in order to deliver a great experience when you build an OTT platform.
Search Box
Having a search option within the OTT platform is a must. Consider designing it in a way that it is segmented according to different age groups. Consider including a number of genres using a drop down menu for your audience.
Watch List
Watch list is a OTT platform feature that all your users would look forward to when they log in to your OTT platform. Enable users to add videos to their watch list.
Screen Mirroring
To increase the engagement of the users in your OTT platform, consider integrating screen mirroring OTT platform features so that the users can access your OTT platform on multiple screens like desktop, laptop, TV etc.
In-app Purchases And Payment Integration
This OTT platform feature is mainly important for allowing your users to buy certain content/products within the platform without having to leave the platform. 
In order to make this feature work, you need to integrate a secure payment gateway for your users to enjoy a convenient money transfer experience.
Video Player
A video player is vital for delivering the best watching experience to your viewers. In order to get insights of your content, consider integrating the feature of analytics to your video player.
Analytics
Consider adding strong analytical OTT platform features to your OTT platform in order to monitor the performance and the engagement of users on your OTT platform.
Admin Dashboard
Having an efficient dashboard panel is certainly a plus for your OTT platform. Integrating this OTT Platform feature would help you moderate user generated content, manage payments and also give you a control for advanced analytics.
Notifications
Consider opting for a video service provider that lets you integrate notification systems in order to generate alerts that would notify your users about what's new on your OTT platform.
How Much Does It Cost to Build an OTT App?
Determining the cost of building an OTT app depends on a number of factors like:
What features and how many features do you want on your OTT app?

How many platforms do you want your OTT app to work on?

Where in the world is

your app development partner

located in?
Roughly, an OTT app development costs anywhere between USD 150K to USD 200K. 
The  only one thing left to do now – get in touch with the top Over The Top (OTT) applications experts today and build OTT app for you.
Final Thoughts
The consumers of today prefer OTT over traditional Pay-TV for a richer and engaging content experience. Having a OTT platform which can be accessed anywhere through multiple devices is already a big hit.
Hosting, encryption and Transcoding are the basics required to build an efficient OTT platform. Make it a point to include all the must have OTT platform features of an OTT platform that we have spoken of above.

Make sure that you build an OTT platform that has a rich UI/UX and delivers a great experience to the users. As a leading OTT development company, RNF offers end-to-end custom OTT solutions as per your specific business needs. From OTT development & design to migration, testing, and support, we do it all!
Got a project in mind?  Why not test our skills? Get in touch with us now!