The entire world is compelled to practice social distancing at this time. Now that most of us are confined within our homes, it doesn't mean we stop living. We need to work. we need to study! 
In the past few years, eLearning platforms have witnessed stable growth.
The global Corporate eLearning Market size was 64.4 Billion in 2019 and is expected to grow at a CAGR of 9.16% during 2019 – 2025.
Large eLearning platforms like Udemy, EdX, and Coursera are amongst the big players in the industry. However, in order to get in the ring with these big brands, it is imperative to come up with an idea – in combination with a good online learning management system. 
What Is An E-learning Platform – Why Building An E-learning Platform Is Popular In 2022?
To cut a long story short, building an eLearning platform or an application lets users enhance their knowledge in a particular subject or an industry. This new way of learning and growing saw a sudden surge in the year 2022.
Some Stats to Ponder On! 
By 2025, the global

eLearning

platform market will hit $325 billion
60% of the internet users agree that the online learning platform format is suitable for them and that it fits their lifestyle.

42 % of companies stated that they were able to increase their revenue post their employees undertook online training.

81 % of college students agreed to the fact that

eLearning

platforms have helped them obtain better grades. (

Source

)
These stats indicate that eLearning platforms are helping different people build careers and achieve their goals. We already know how to build an app, now, let's understand how to create an eLearning platform In 2022.
What Are The Types Of E-learning Platforms?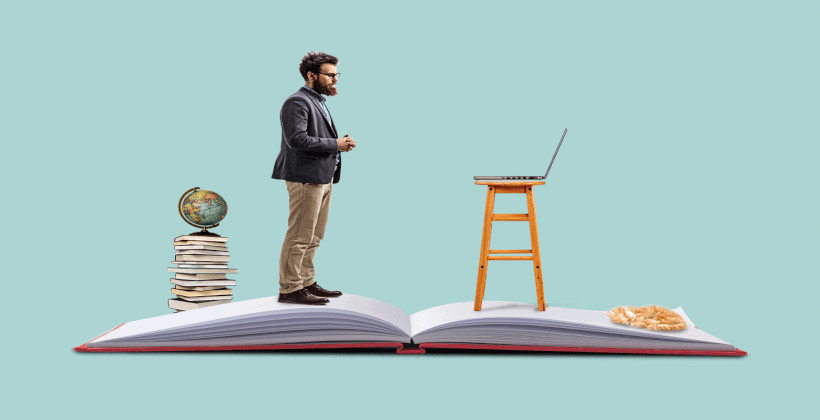 Before you start creating your eLearning platform, it is crucial to know what type of platform you intend to build. Here are some.
Learning Destination Platforms 
LDP is majorly like a marketplace. Using this platform, users can access a wide variety of courses that are online from multiple niches. Some popular examples of such eLearning platforms are Udemy and Coursera. 
Learning Management System
These platforms are popular and are majorly used for sharing your own courses. All the necessary features of this platform are built-in.
Open-Source Learning Management System
Open-source LMS is more or less similar to the one above but in a platform like this, you can easily customize the features as per your need and requirements. 
Custom Built Platforms
As the name suggests, these platforms are custom built and made from scratch. Using this platform, one can fit in specific needs, goals, and target audiences. This is one of the most popular platforms as it offers an engaging experience to the users.
Important Features To Consider When Building An E-learning Platform
User Profile and Authorization
User Profile and Authorization is a must-have feature when you build an eLearning platform. Quick and easy sign up is basic. One of the most common ways of doing this is by using email/contact number with a password. Signing in with social accounts is also a great option and convenient. 
For Learners Profile:
User information

Profile setting

Cart

Active and completed courses

Achievements
For Professionals Profile
Courses created

Stats and details about the course
Search Bar
When you create an eLearning platform, it is important to understand that your platform is bound to have multiple and a variety of courses. Hence, it is of utmost importance that your eLearning platform facilitates a user-friendly search system. For this, it is important that your platform has
Search box

Categories and subcategories on the landing page

Recommendations – (Popular/recent)

Filters that show results on the basis of price/language/teacher etc.
Dashboard
The dashboard is important because it furnishes "providers" and "learners" using the eLearning platform with data to monitor their progress. Here are some basic features for learners and providers.
For Learners
Number of courses

Progress report

Hours spent
For Providers
Instructor courses list

Performance metrics (rating/review/revenue)
Course Creation
The course creation is amongst the most important features you must keep in mind when you build an eLearning platform. Make sure that the course creation tool is user-friendly and allows easy uploading of learning materials. It is always a good idea to allow users to upload a range/variety of content like images, videos, and PDFs
Course Description
The visual representation of a course is again very crucial when building an eLearning platform in order to engage more and more users. Consider including engaging tests, videos, quizzes, and podcasts.
Here are some functionalities that every online class should have:
Description

Information about the creators

Start and end dates

Ratings and reviews

Certificates or grades info

Feedback and rating system
Payment
The majority of the eLearning platforms that have been created have paid courses. I'm sure you would have some paid courses on your platform too. Therefore, providing your users with a safe and convenient payment system becomes essential.
For this, a few popular methods include
Paypal

Credit Cards

Apple Pay

MoMo
Push Notifications
Prompting the users about their assignments and tasks is important because once the user goes offline, the chances that they would forget are pretty high.  For this, Push notifications are a perfect solution. 
Moreover, push notifications also play a crucial role in motivating users by providing them with feedback, reviews, and recognitions. 
While you build an eLearning platform, consider implementing push notifications such as:
Newsletters

Notification about new courses

Notifications about their achievements

Payment reminders

In-Cart reminders
Admin Panel
The admin panel facilitates automated reports and progress tracking for the users. An admin panel would give your users more time to work on their online courses/build new courses. 
For students, an Admin Panel is useful to help them check their stats, course updates, and assignments.
How To Create An E-learning Platform In 2022?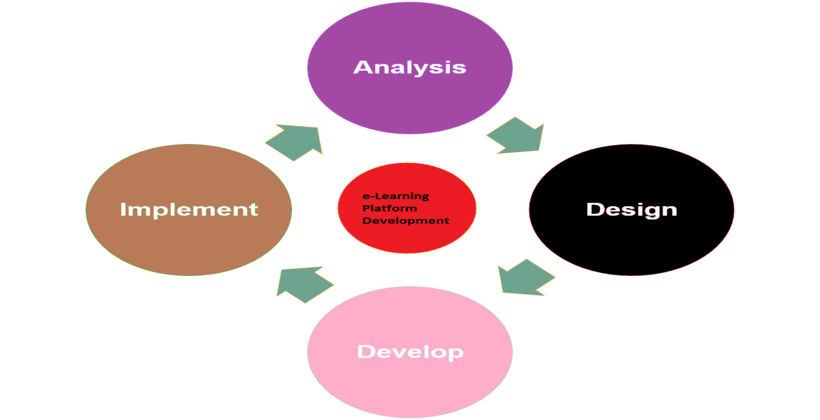 Now that we already know what the must-have features of an eLearning platform are, it's about time we talk about how to build an elearning platform. After all, that's the most exciting part of it all.
Define Your Target Audience
In order to define your target audience, there are five aspects that you need to keep into consideration.
Age

Gender

Interest

Content Interest

Location
With this information sorted in your hands, it becomes easier for you to decide the courses that you want to add first on your platform.
Not just this, having a clear understanding of your target audience would also help you later when you want to market your product.
While you are at it, consider running a competitor analysis too. See what your competitors are doing, what's working for them, is there something that you can pick up from them that could add value to your platform?
Focus On The User Experience
To build an eLearning platform is pretty complex and a little tricky. As a platform owner, your main priority is to facilitate your users with a smooth and logical user experience. 
The Easier your eLearning platforms navigation and the interface is, the better it is in terms of engagement. When you create an eLearning platform, It is essential to map the user's navigation – based on the type of user and their end goals. 
Build A  Mobile-Friendly eLearning Platform
Although most of the users prefer learning on a big screen, making sure that the eLearning platform that you have created is mobile friendly, is vital. What if your users want to learn and grow on the go, right?
We suggest you begin by developing a web app for your platform and later add-on mobile apps for the same. However, make sure your web platform is adaptable to different screen sizes.
If you aren't an expert, it's best you hire dedicated developers for your project. The dedicated team will be able to help you create the best eLearning platform for you. 
Another benefit of hiring dedicated developers is that they would be able to custom make your platforms including only necessary and relevant features, hence improving the overall performance of your product.
But then, How do you choose the right outsourcing partner?
This should help! Make sure you choose a company based on their hourly rates, reviews, and ratings.
Final Thoughts
With the lockdown restrictions across the globe, building an eLearning platform is a great business opportunity in 2022. Also, elearning platforms facilitate a flexible learning opportunity. 
Building an eLearning platform that can hold the user's attention is tricky and takes a lot of effort. However, skilled and professional development teams can make the job easy.
Thinking of building an eLearning platform? Why not test our skills? Let's discuss it!